As Canadians, Matt and I were able to take advantage of a 72 hour tourist visa while we had a layover in Beijing, China.
However, our adventure almost never happened.
This dilemma was due to the fact that Beijing has a strict 72 hour, I repeat SEVENTY-TWO HOUR visa exemption. A flight's landing time to take-off time must not exceed that limit. Ours did, by 10 minutes. This was something an online Beijing visa "know-it-all" assured me would be fine. He mentioned the 72 hour clock starts once you get your arrival stamp from Beijing customs. WRONG!
So there we were, at the check-in counter of Milan's Malpensa airport. Our eyes and mouths wide open in disbelief. We were told we could not board due to the excess of 10 minutes. After a while the check-in desk supervisor telephoned the airport in Beijing to explain our circumstances. Luckily, for us, with stern warnings and many 'thank you's we were able to board our flight (had it been 15 minutes instead of 10 we were told Beijing would have denied us).
Phew, we dodged that one!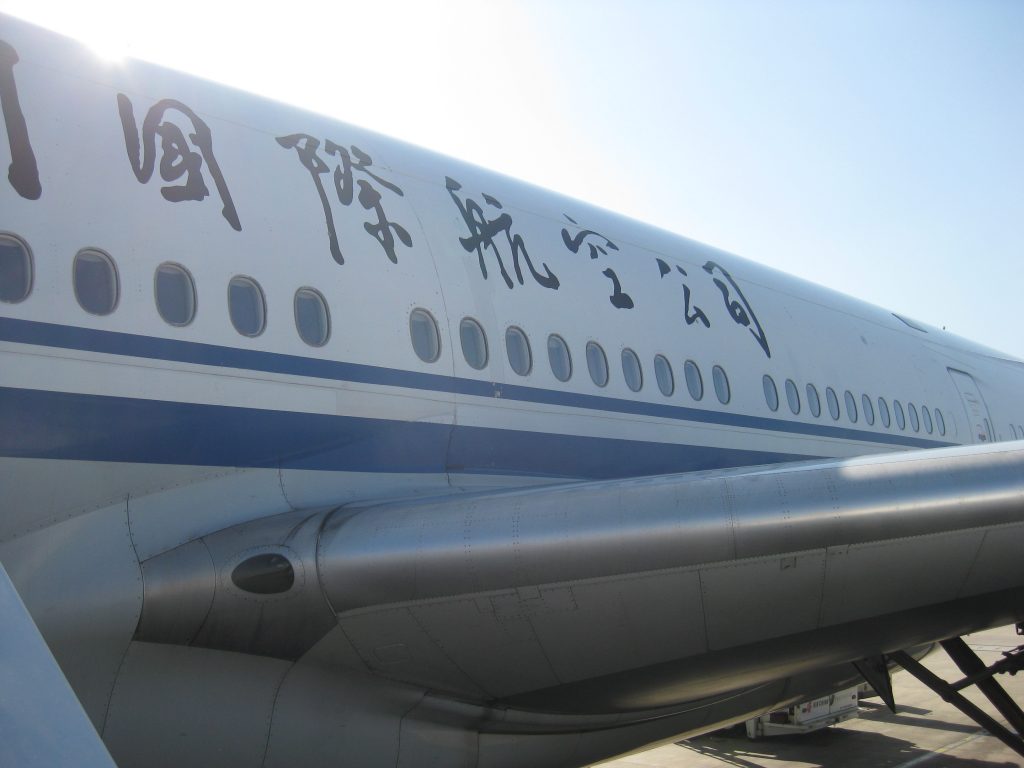 After a sleep deprived, long overnight flight we proceeded through immigration, got our tourist visas and proceeded into the city to our guesthouse. After the adrenaline of our arrival subsided, we realized we were beat. We pretended to ourselves we would only nap for a short period of time…6 hours later we awoke to the dark and unfamiliar surroundings of the night. We left our guesthouse and proceeded to a large shopping street near the infamous night market. This market serves up all sorts of food including creepy crawlers such as; scorpions, spiders, crickets and worms. Not exactly the dinner I had in mind.
We left that area as the stalls began to close (around 9pm) and found a few restaurants that were still serving food. We decided on a particularly busy spot and scooped up the last open table. We ordered a green tea, a beer, dumplings, a beef dish and a stew like chicken soup. While at dinner we met a lovely German expat across the table from us. He was very generous as he offered to share some of his dishes and also gave recommendations of food to eat and places to visit. His name was George and he quickly became our friend in Beijing. After dinner we settled our bill in which I noticed my green tea was pricier than Matt's beer. I later discovered that quality green tea is very expensive in China.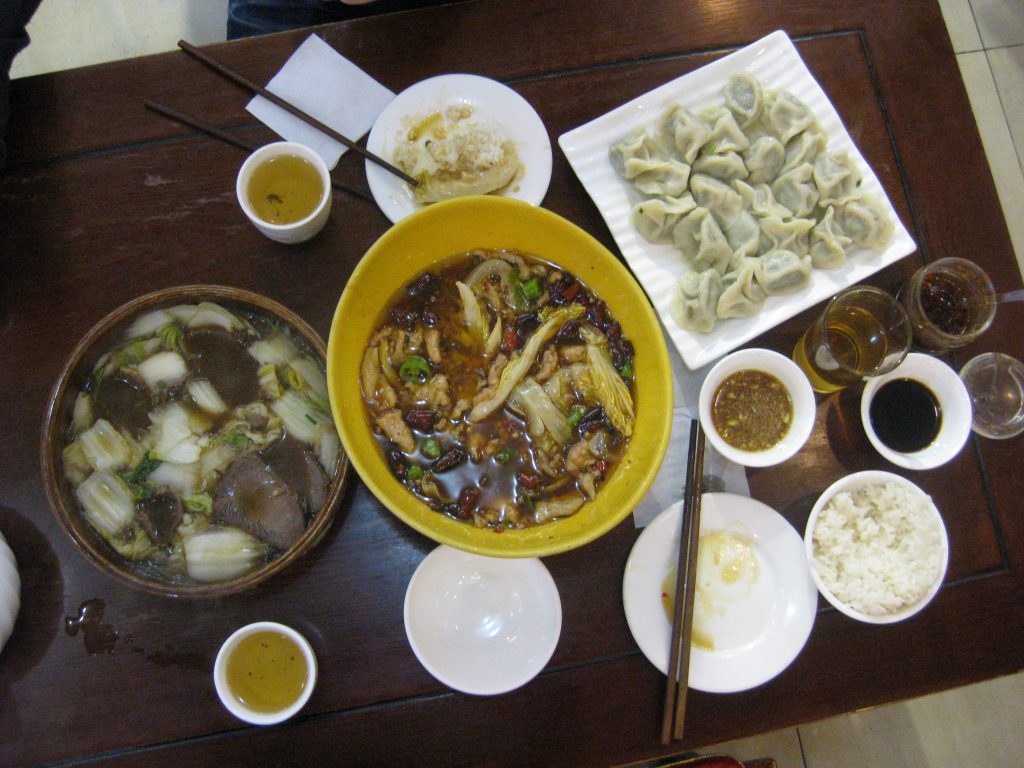 It was getting late and after a big meal we decided to go back to the guesthouse and get some shut-eye.
This is how our 72 hour itinerary quickly turned into our 48 hour itinerary.
So here we go!
What to do in Beijing in 48 hours!
Visit the Great Wall of China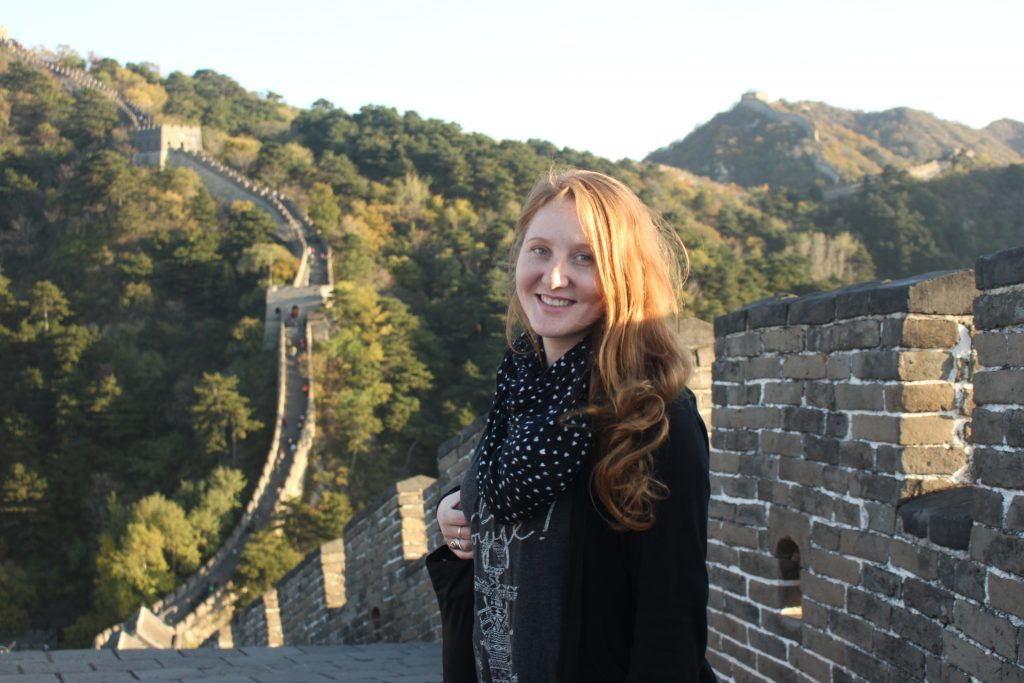 This just might be on most people's bucket list. It is recognizable worldwide and even from outer space! If you're in Beijing, a trip to the Great Wall is a must.
The wall dates back to 7th century BC and has a long history of protecting China's northern borders. The tourists sections of the wall have been reconstructed and maintained for obvious reasons. Other parts have either disappeared due to vandalism, construction or are in a state of disrepair.
From the centre of Beijing it is possible to access The Wall by public transit. This is what Matt and I did. We boarded the 915 express bus and proceeded to its last stop. From there we took a mini-van to the wall. Please note, that taxi and mini-van drivers will be quite aggressive (not physically) and in-your face when it comes to acquiring a ride to The Wall from the bus stop. So be prepared to turn drivers down and bargain on a fair price.
I used this site to help navigate us to the Mutianya section of the Wall. There is other info on other sections of the wall as well.
Once you arrive the are 3 options to ascend to the Wall. You can take the gondola, ski lift or hike.
**Note: The companies that operate the rides up the wall are not connected. This means if you buy a return ticket for the ski lift (which has an option of a slide down) you cannot walk to the other end of the wall and take the gondola down. It's really silly if you ask me, but the rules none the less.  Also, look at the closing times of the rides down. As the sun began to set and crowds thinned out we continued to leisurely take in our surrounding. However, unbeknownst to us, the lifts were closing down. It's always an option to walk down, but we had not prepared for this. We casually arrived, in our own time, only to find the slide and lifts down had stopped running. Thankfully, after looking around the lifts we saw a guard/worker. He took pity on us, looked at our return ticket and started up the lifts for us. I think we have luck on our side.
You can see in our video, we are the only ones riding the lifts back down!
Eat on the Street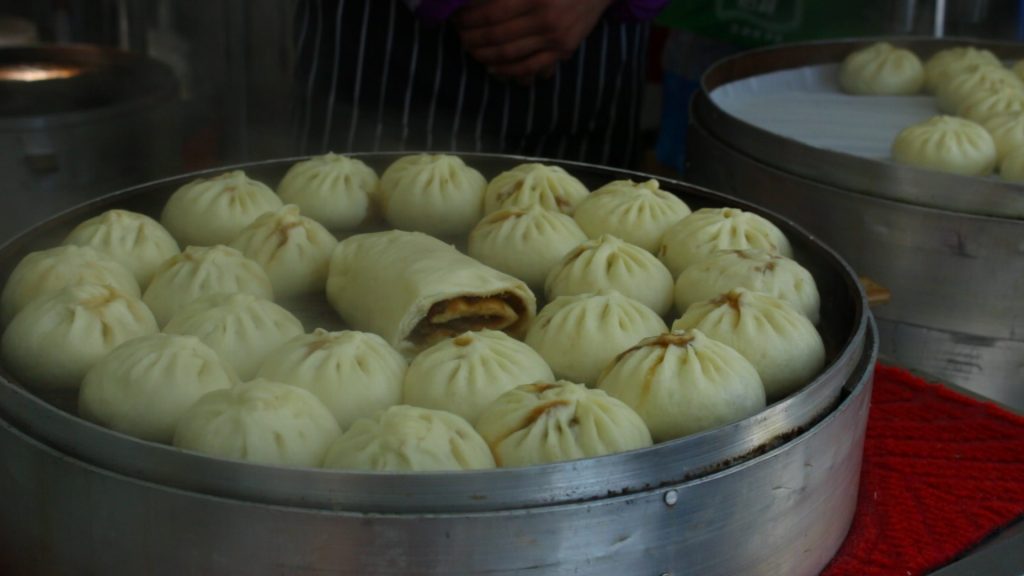 Treat yourself to the many food stalls serving up steamed buns or dumplings. They're hot, fresh and delicious. Perfect for a pick-me-up snack. You'll also see many vendors in a row serving up grilled seafood. We steered clear of these stalls due to the incessant shouting of venders trying to entice us to buy from them. This quickly grew annoying.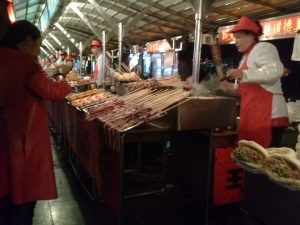 Visit the Forbidden City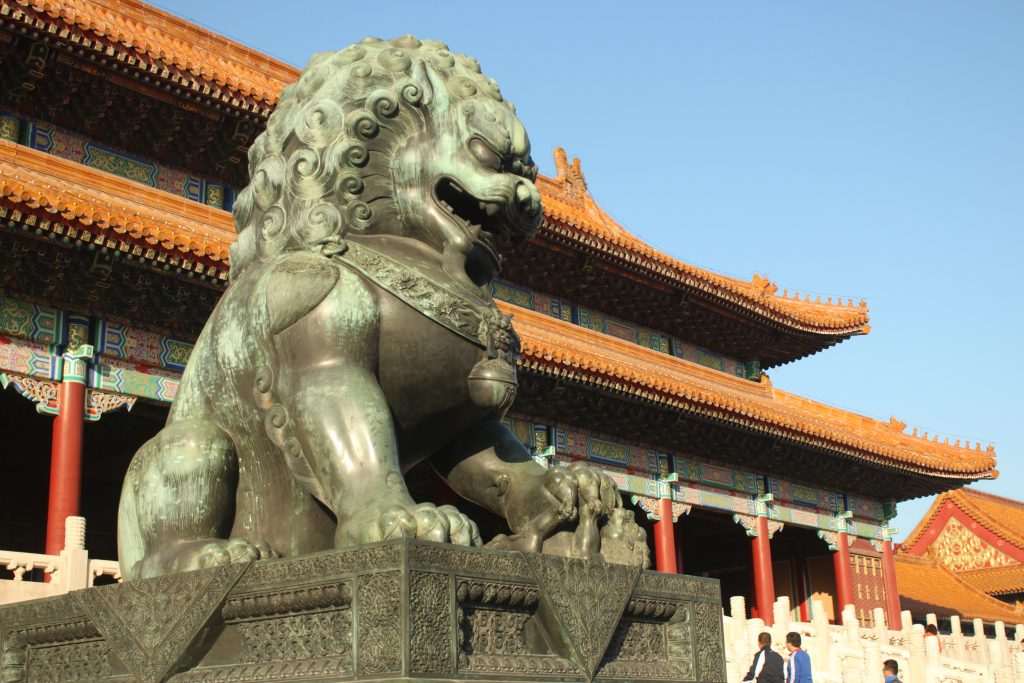 One of the most popular tourist attractions in Beijing. Take your time as you stroll through the ancient city of the historical imperial palace that once housed Chinese emperors. The architecture is very detailed and symbolic. It takes quite a bit of time to explore the halls, museum and garden. Rent an audio guide if you wish to learn more about its history – there is a lot.
Take in a Panoramic View from Jingshan Park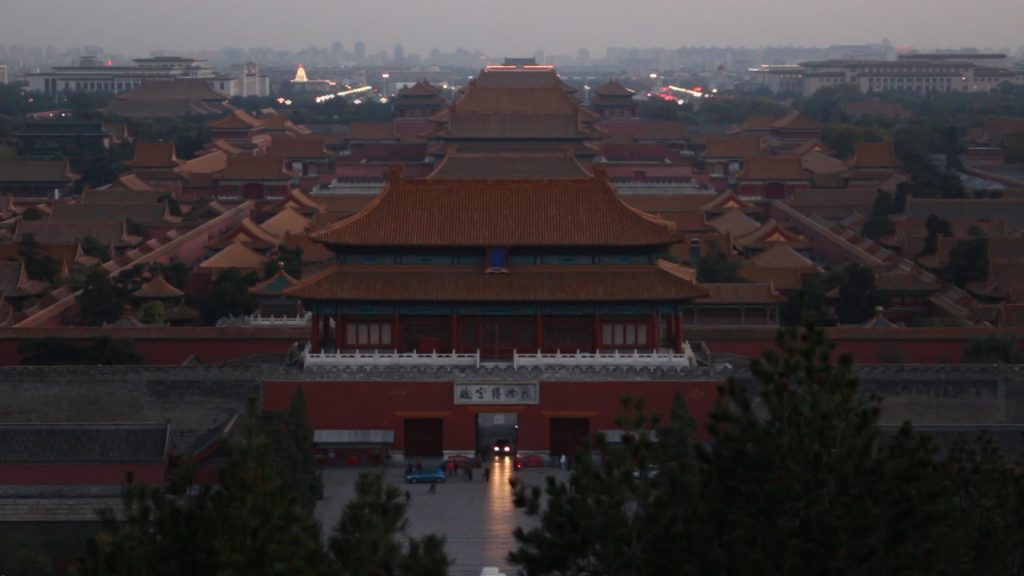 Located across the street from the exit of the Forbidden City this park is 57 acres and has a three-tiered pavilion topping one of its peaks. From here, you can get a panoramic view of the city as well as a bird's-eye view over the Forbidden City itself.
Beijing Duck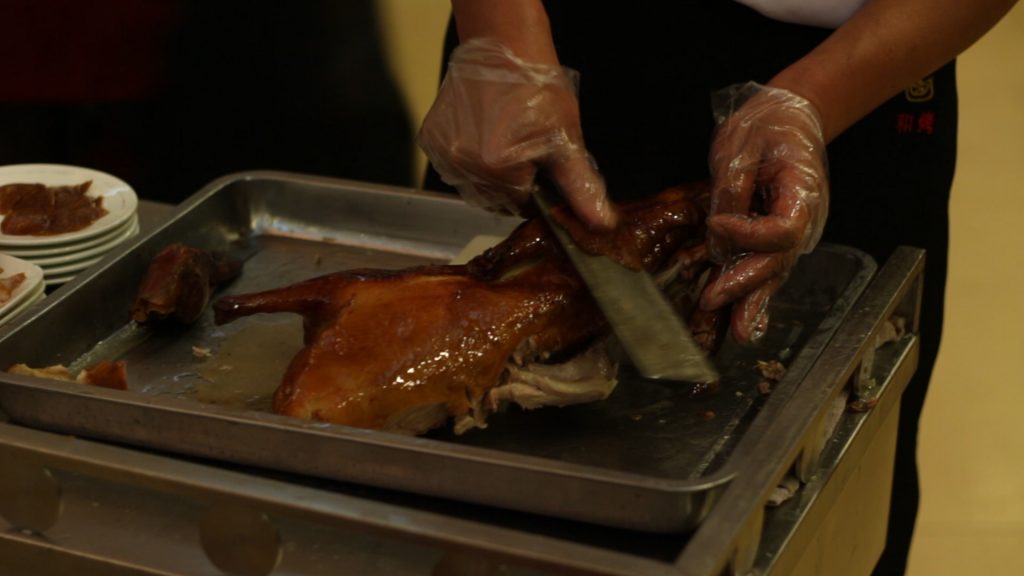 Also known as Peking Duck, this typical style of roasted duck originated in Beijing in the Imperial Era. You can find this dish all over the city and throughout China. We dined at Quanjude Roast Duck Restaurant, the oldest roast duck restaurant in the city. This restaurant has many dining rooms on separate floors and can seat up to 2000 guests. It's also busy all the time and for good reason. The duck is the best I've had to this day, it's served table side and comes with small, thin style crepes. The duck is then wrapped up into the crepe along with some hoisin sauce and green onions. Simply delicious! Don't forget to dip the crispy duck skin in sugar.
Go to a Tea House
As I previously mentioned, quality tea in China can be pricey. That said, there is a tea culture in China and tea drinking symbolizes many things. In fact, different brewing methods and teas are used for specific occasions.
Matt and I went to a more 'hipster' tea house. I would describe it more as a chic cafe, but it hosted a number of quality Chinese teas that were prepared using traditional methods.           *I have read of a scam or two regarding over-priced tea houses so please research your tea house of choice before you sip.
Dine at a Traditional Restaurant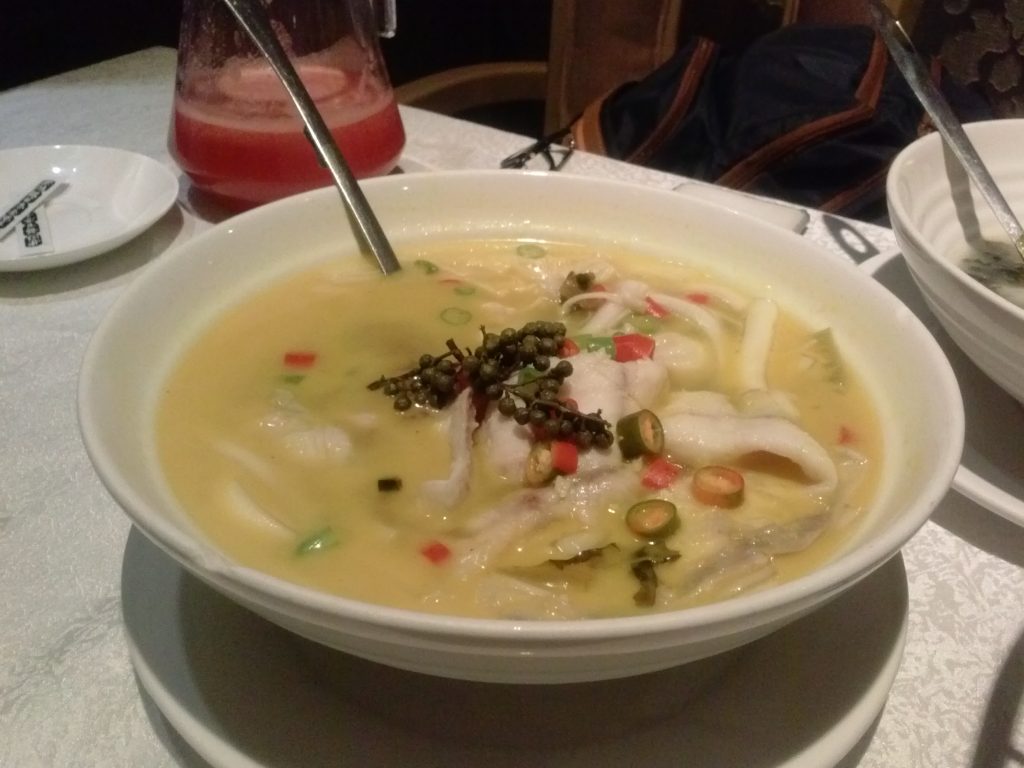 No chicken balls and sweet and sour sauce here (but would you really want that anyway)?   This was one of my favourite things to do in our short amount of time in Beijing hence out of 7 things to do in Beijing in 48 hours 3 are food related.
Traditional Chinese food is amazing and has so much variety! Some of my favourite dishes after steamed buns and roast duck were deep-fried chilies with crispy chicken, savoury noodle dishes, steamed dumplings, soups and stews. This stew was quite different. It was a bit tart and had pieces of fish, vegetables as well as Sichuan peppercorns that made my tongue tingle. Taking this culinary adventure was exciting and flavourful.
Well, there you have it. This is my What To Do in Beijing in 48 hours. Time flies, so if you are on a tight schedule, make sure to plan before hand rather than on-the-go in order to save precious minutes!
In order to get a better and more visual experience of Beijing, watch our video above.
Happy Travels,
Heather