Exploring the Marlborough Sounds
I knew I would make it to New Zealand one day, but when?
Fortunately, my brother-in-law recently moved there on a working holiday visa and a family trip was in order. Lucky me!
I must be honest, before heading across the Pacific ocean I didn't know too much about country…other than The Lord Of The Rings stuff. I talked to friends, family, colleagues and anyone else willing to listen to my future travel plans. One thing was unanimous – "New Zealand is beautiful!"
Matt and I along with his parents headed to Wellington, the southernmost point of the North Island, to visit Matt's brother. Once we all finally arrived I noticed a youthful backpacking scene. There were many hostels, bars, restaurants and cafes. Apparently Wellington hosts the most cafes per capita or something like that. However, I noticed a Chinese restaurant along with a Turkish kebab eatery were branded as cafes – so take that 'title' with a grain of salt.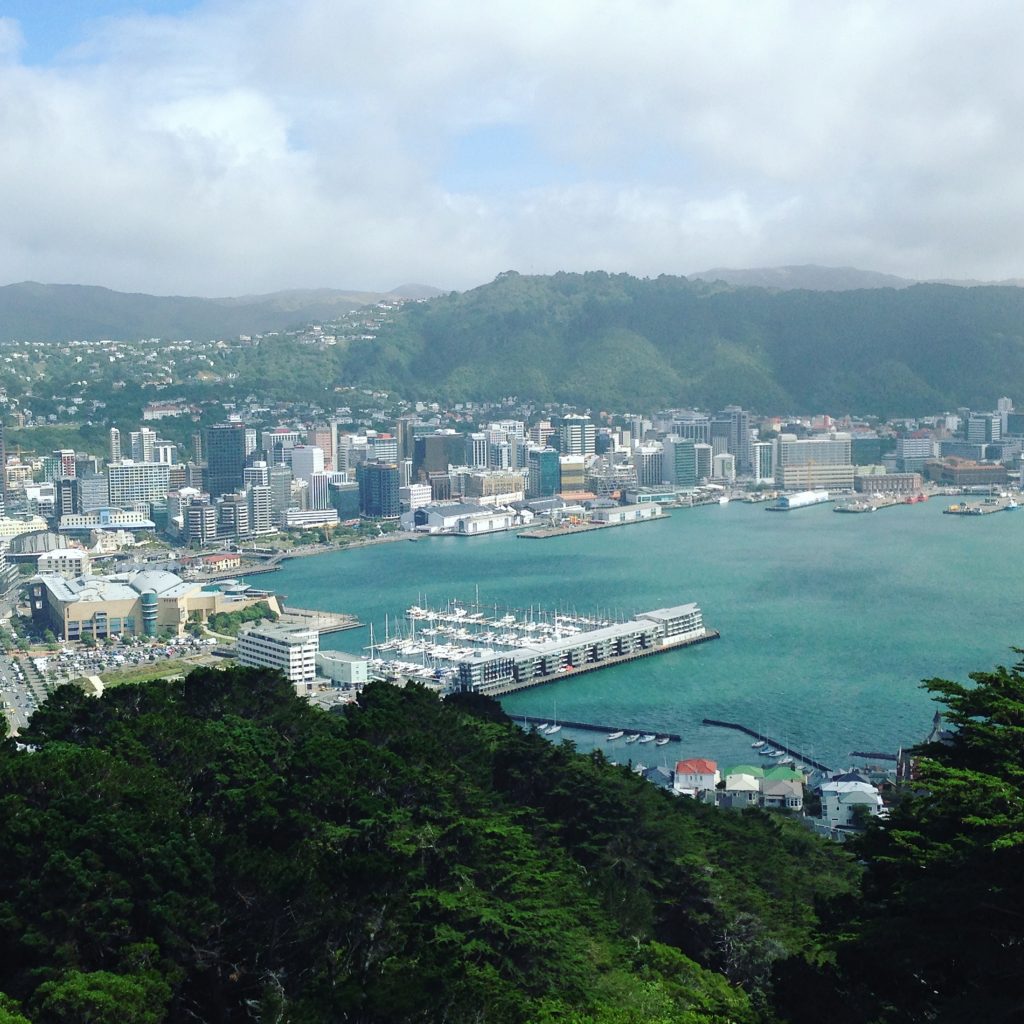 The city itself was cute and quaint. It also is incredibly windy and lives up to its name "Windy Welly". Just look at me on the pier trying to get a headshot!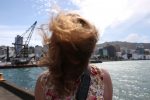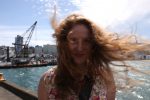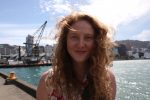 Apart from the gusts of wind that could knock one down, the city reminded me of a smaller Vancouver. The waterfront was bustling with tourists, shops, a weekly market and a fabulous FREE museum. A little further from the waterfront is an area known as Oriental Bay which has great coastal walks and a sandy beach. All in all, I was enjoying Wellington, but I hadn't yet experienced the amazing, breathtaking beauty I was told about.
Fast forward to the South Island.
We all as a big, happy family boarded a 35 minute flight to Nelson. Although, the ferry is apparently the way to go as the views are amazing. The ferry runs through the Marlborough Sounds from Wellington to Picton. But I digress.
Once we arrived in Nelson, we rented a car and drove along some very narrow and windy roads to our Airbnb in the Marlborough Sounds. Our Airbnb was hoisted up on tall stilts and as we made our way up the steep incline to enter our secluded villa we all stopped to gawk at the breathtaking view. The scenery literally took my breath away. I was beginning to see New Zealand's characteristic beauty after all. Who cares that we almost all s**t our pants on the windy back roads leading to the villa – it was worth it!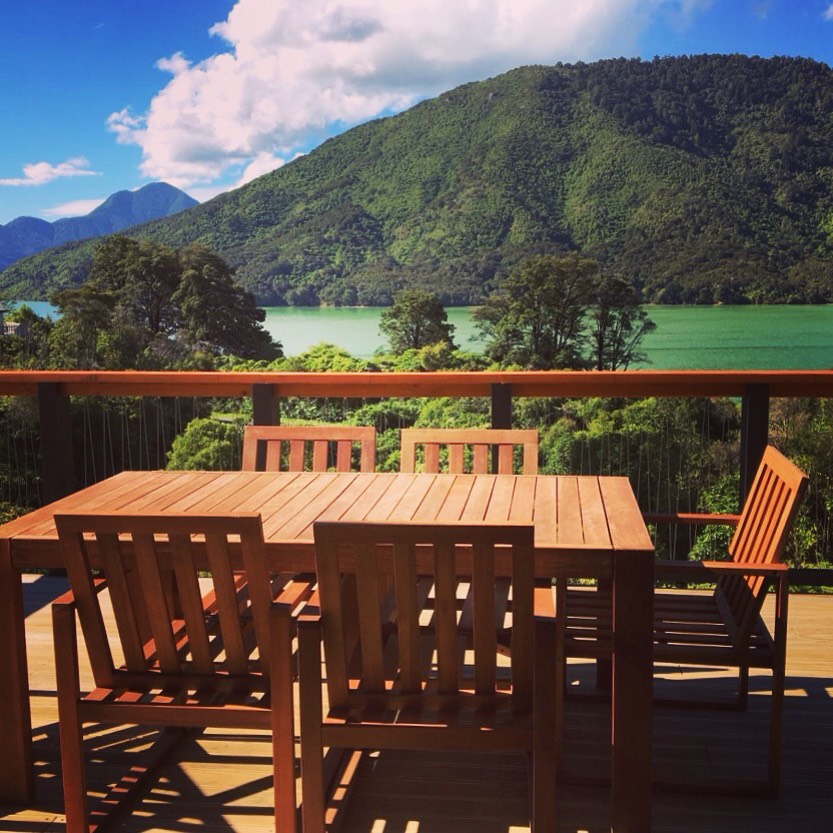 After a few days we all wanted to go deeper into the Marlborough Sounds since we had skipped the ferry journey on the way over. We booked a boat tour with E-KO Tours which would take us through the Sounds. We would make a pit stop at a secluded island which happened to be a bird sanctuary. The tour also offered dolphin viewings. I was excited to be on a boat and see more of the surroundings, but let's be real, I was most excited to see dolphins! I had never seen dolphins in the wild before, come to think of it, I had never seen a dolphin that wasn't on a screen.
The boat ride was exhilarating – it was nice having the wind in my hair even after leaving Wellington. I tried to take in all the surrounding beauty as we glided on blue water past lusciously capped mountains. After about an hour we stopped off at the bird sanctuary. It was a nice little pit stop and allowed us to take in more views from the lookout point at the top of the incline.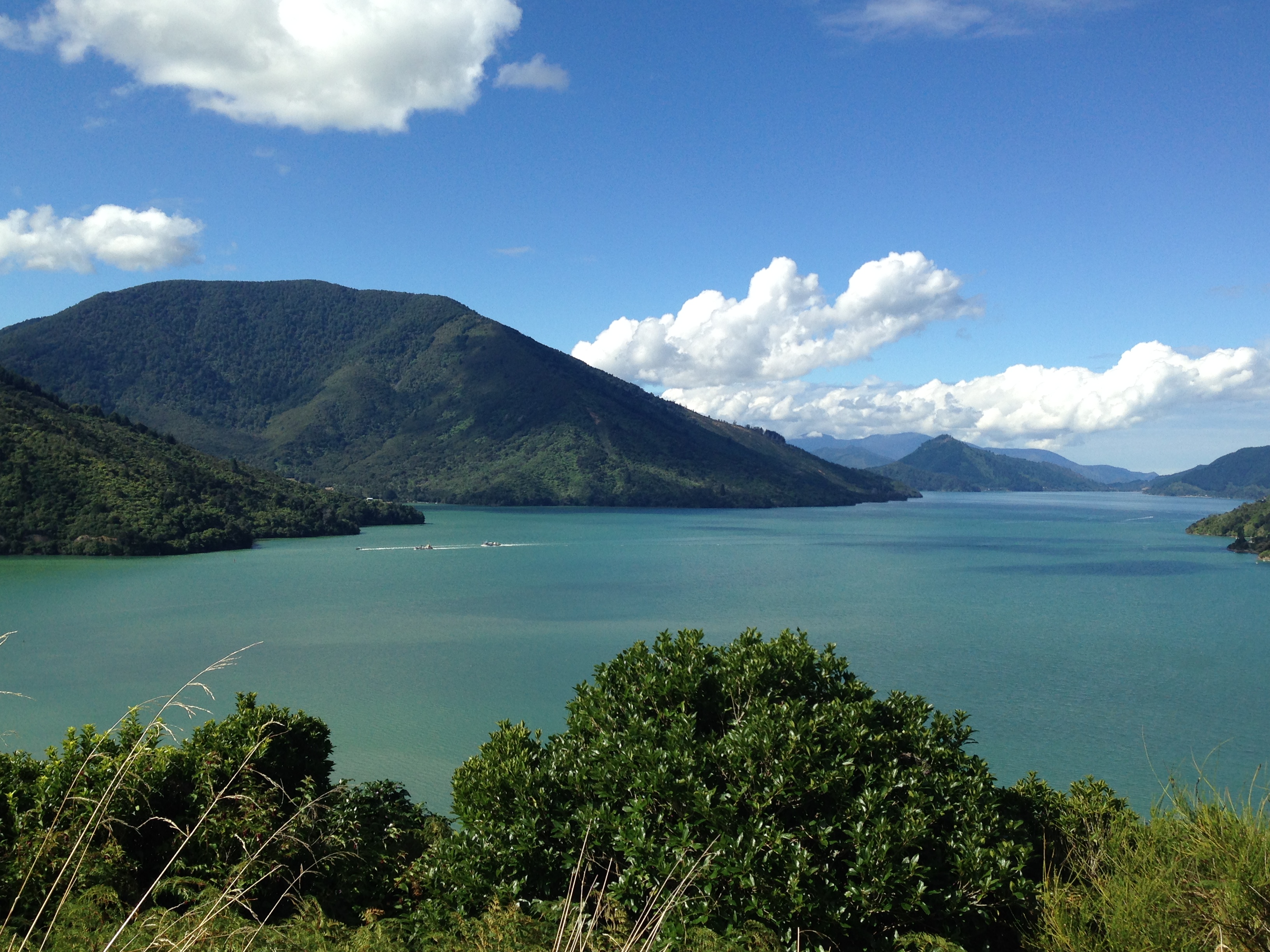 Back on the boat, we were all eager and hoping we'd be lucky enough to see some dolphins.
Shortly thereafter the boat sped up as our captain spotted some movement in the water ahead. As we approached I hurried to the bow of the boat and got comfortable. The dolphins swam alongside and directly under the boat where we were literally inches away from reaching out and touching them. I could hear all their little dolphin sonar signals. This was a first for me, and what an amazing experience it was.  I felt so connected to these beautiful aquatic mammals and badly wanted to swim with them. In the end, I didn't jump in. Regardless, this was definitely a highlight of my travels. One that I will cherish for years to come.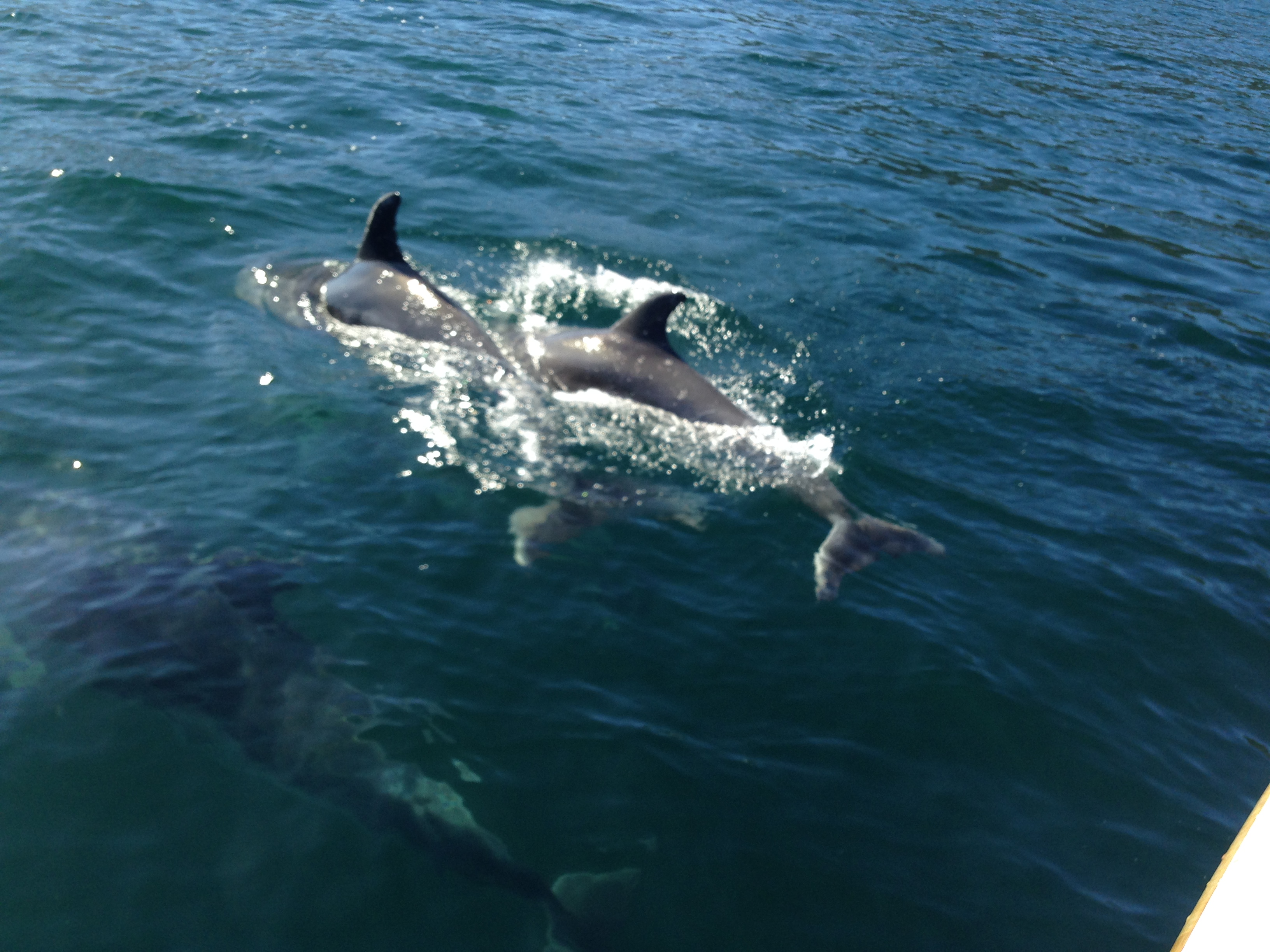 Keep travelling,
Heather