Sacred Monkey Forest – Ubud, Bali
One of Ubud's top tourist destinations is its Sacred Monkey Forest. Everyday hundreds of travellers enter this mysterious jungle where man/woman can interact, feed and gawk at hundreds of monkeys in the wild. There aren't any cages or bars here, in fact, the long-tailed macaques are free to roam wherever they please and jump on whomever they choose. To some this may sound enduring, invigorating, thrilling or peaceful, but to me I was concerned about my safety, my belongings and if I would even enjoy the experience….IF I decided to go.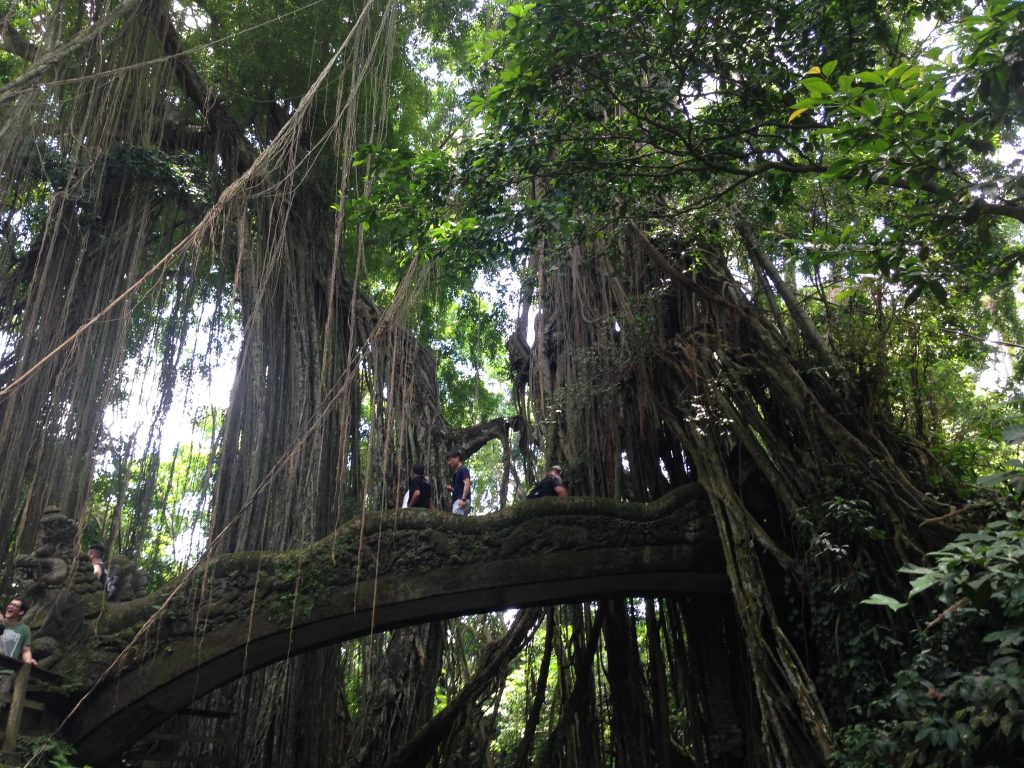 I was told by many locals that the sanctuary was a 'must', but that sometimes the monkeys could bite and get aggressive. This is where my worries started.
Naturally, the day before our planned visit I Googled 'Sacred Monkey Forest, Ubud bite'. Lo and behold several search results popped up on my screen. There was quite the range of media on these 'attacks', including articles, photos and videos. This made me doubt whether or not I would even enter this popular site after all.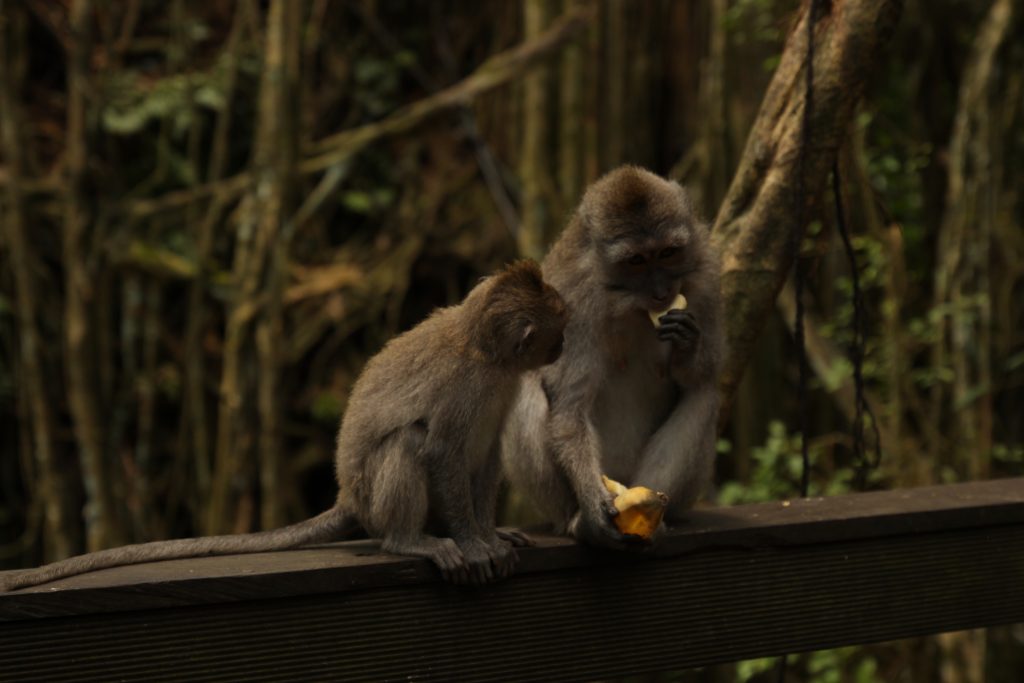 However, after reading up on some guidelines: don't look the monkeys in the eye, don't bring bags or backpacks, don't wear flashy things such as jewellery, don't run and so on, I realized that some of these tourists had tossed these rules to the wind. As I watched the videos I couldn't believe how some tourists were being so ignorant. In one video that I watched, a girl had hidden bananas in her backpack. When the monkeys raided her bag she moved the bananas inside her shirt (Uhh, hello? Who would do this!?). Needless to say that hiding spot did not stop monkeys from trying obtain the sweet yellow fruit. The girl resisted and startled a monkey, and that's when the monkey became aggressive and bit.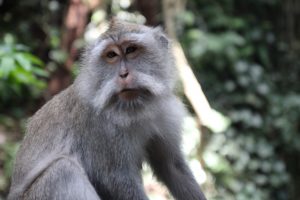 A monkey bite must be a crazy and scary thing to have happen, but c'mon these are WILD animals. Let's give them some space and respect. If you do want to feed the high energy animals you can certainly do that. Many banana stands are inside the sanctuary. Just please don't play keep away or you might not like the consequences.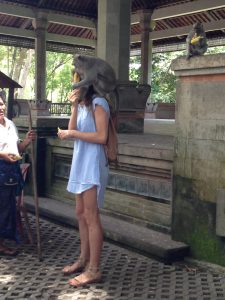 Watch the video above to see how my experience went!
Safe travels,
Heather