Exploring Niagara on the Lake
Who knew Ontario had great such great wines? Maybe you did, but I sure didn't and I'm from Ontario! When drinking wine I tend to steer towards heavy bodied reds either from Italy or South America. I have sampled a few wines from Ontario, but until my visit to the Niagara region I had no idea our wines could be so diverse and flavourful.
Only a two-hour drive from our hometown, Guelph, Matt and I decided to travel along the scenic wine route with our bikes in tow. Road trip!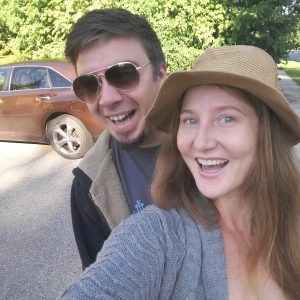 Our first stop was Rosewood Estates – Winery and Meadery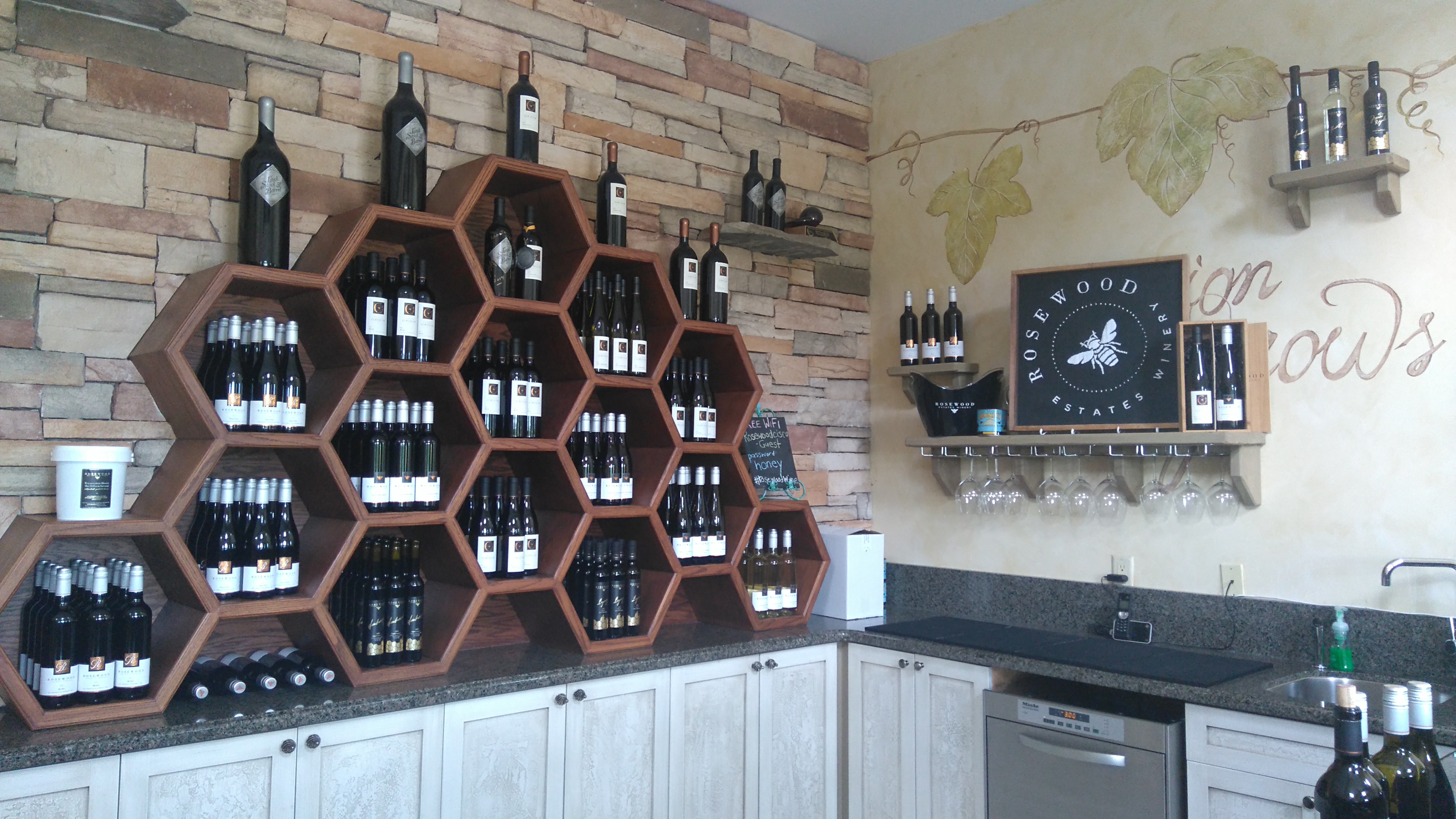 Location: 4352 Mountainview Road, Beamsville, Ontario
Value: $5 for 4 good-sized tasters.
Wines: A good variety of wines with honey and mead as a standout.
Favourite Wines: The SÜSSRESERVE RIESLING – This white wine was not as sweet as some others with the same grape varietal. It was complex and very refreshing.
The LONG ROWS RED – A delicious blend of Cabernet Franc, Gamay, Merlot, Cabernet Sauvignon and Petit Verdot, this wine packs a punch. It's a well balanced medium to heavy bodied red. It could be enjoyed as an every day wine or served at a special occasion.
We loved these wines so much, they made the trip home with us!
Atmosphere: The grounds were beautiful and quaint, complete with a gazebo and fountain. There was a small amount of outdoor seating area that looked over the vineyard itself.
Liked Most: The customer service. Judith was very friendly and knowledgeable. She even let us try out some mead as a bonus! I loved the Ambrosia – the perfect amount of sweetness with a great honey flavour.
Rating: 10/10 – We were very impressed with this vineyard. It is smaller than some of the others we visited, but definitely can compete with the 'big names' in taste and variety.
A little further down the road we stopped at a newer winery – Red Stone Winery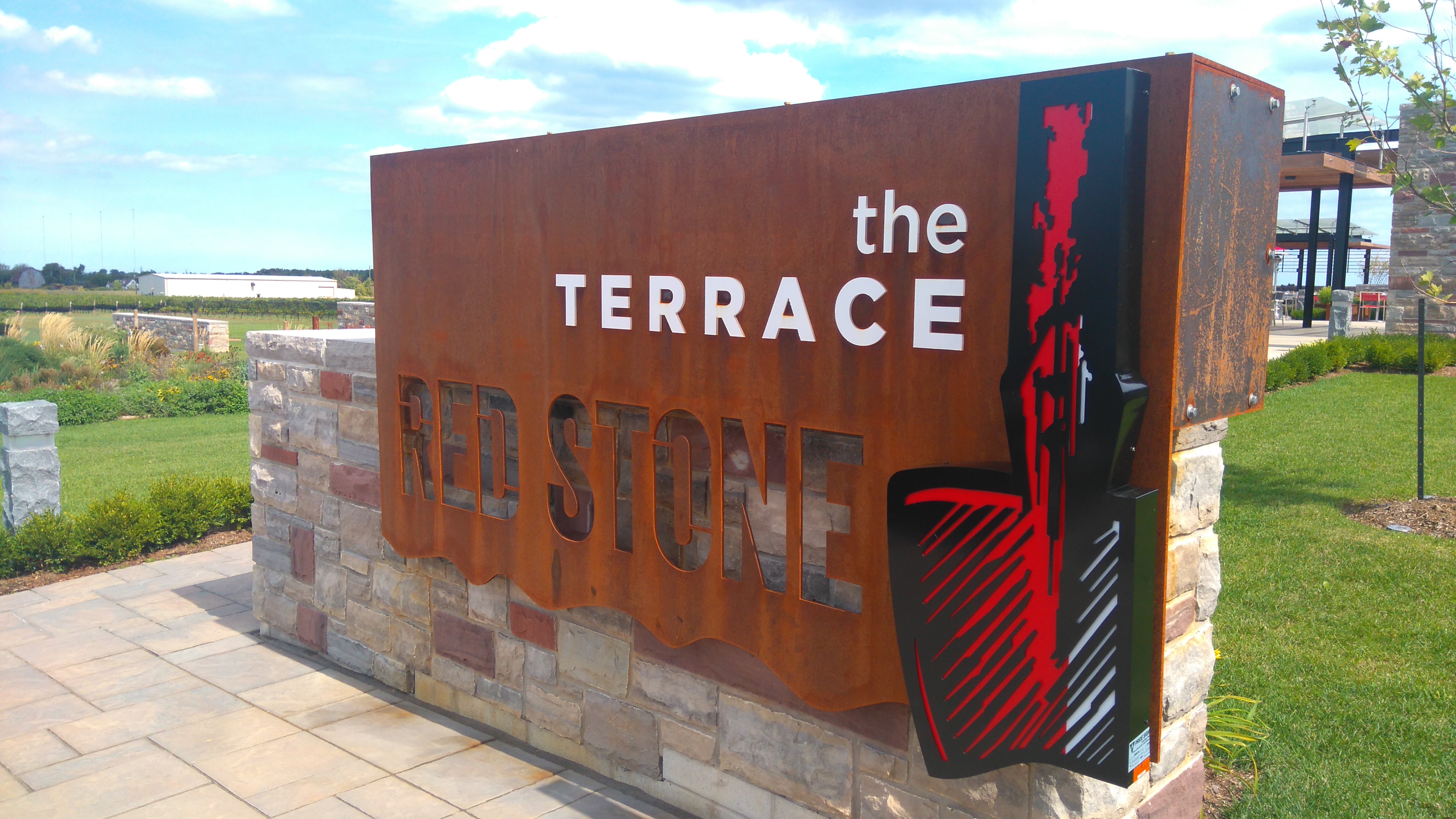 Location: 4245 King St, Lincoln, Ontario
Value: $8 for 3 moderately sized tasters.
Wines: A small variety of wines. We sampled three reds: Pinot Noir, Cabernet Sauvignon and Meritage. All the wines packed a punch but unfortunately had way too many tannins for my liking…even the Pinot Noir made my tongue turn into a raisin.
Atmosphere: A very modern and clean interior with a large restaurant and outdoor terrace.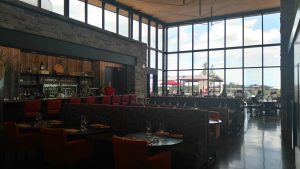 Rating: 6/10 Redstone didn't have a great variety of reds and the wines were more similar than they were different. After each tasting I was surprised by the amount of tannins I experienced from wine to wine. For me, the price point was higher than the quality.
Our next stop was a small looking vineyard – Stoney Ridge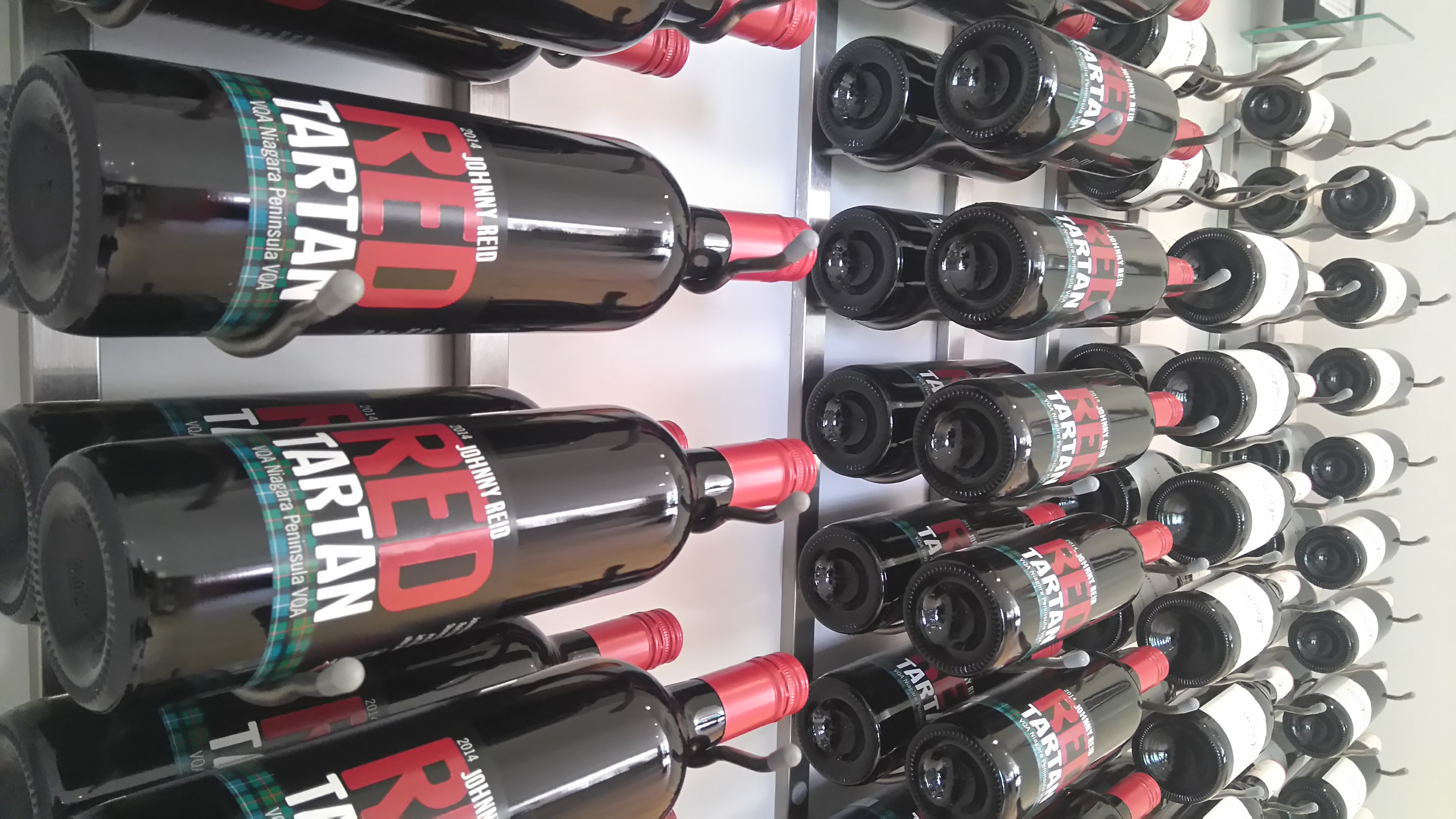 Location: 3201 King St, Vineland, Ontario
Value: $5 for 3 decent sized tastings
Wines: A small variety of wines and ice wines. What Stoney Ridge may not have had in variety they make up for in flavour. We sampled two whites: Gewürztraminer and the Excellence Chardonnay and two reds: Cabernet Franc and Pinot Noir. All the wines we sampled were good value wines.
Favourite Wines: The Pinot Noir was the best of its kind that we had tried on our little getaway.  It was also less delicate than others we have tried in the past. At only $14.95 is was excellent value.
Atmosphere: Stoney Ridge has a quaint wine boutique with a small cheese shop. They also have an outdoor garden with a terrace. It is a vineyard that you could easily drive past, but believe me, you wouldn't want to!
Liked Most: The young lady taking care of us was friendly and knowledgeable. The winery does wine and cheese pairings and lucky for me I got to sample six unique cheeses of my choice. The blue cheese paired extremely well with the Excellence Chardonnay.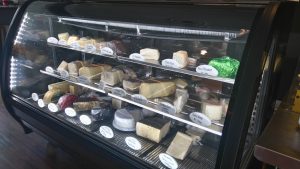 Rating: 9/10 I really enjoyed the wine and cheese tastings. The price point was right too.
Upon getting lost and taking our time visiting the above vineyards we realized it took almost six hours to reach our destination of Niagara-On-The-Lake. We clearly lost track of time…
Once we finally arrived we parked our car and un-packed our bikes.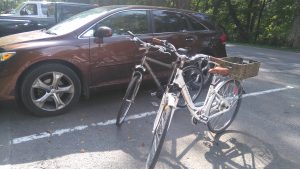 We cycled about a kilometre before biking up the long drive-way to Two Sisters Vineyard. This was the biggest and nicest vineyard we saw all day.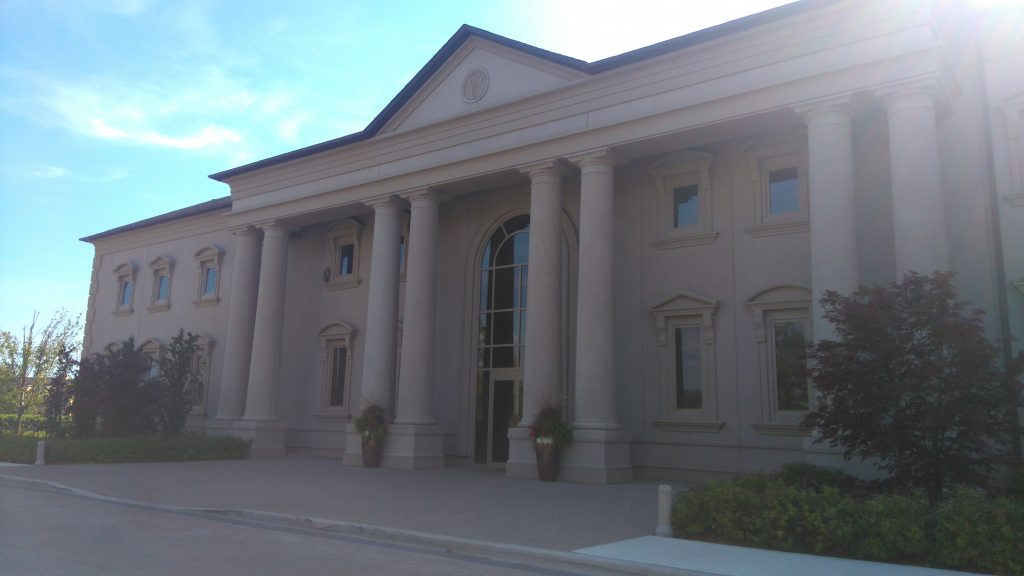 Location:  240 John St E, Niagara-on-the-Lake, Ontario
Value: $10 for 3 small tastings. The wines were the most expensive yet the most delicious we tasted while vineyard hopping.
Wines: A good selection of wines and ice wine. These wines were some of the best we sampled in the region, but at a higher price point than we are used to.
Favourite Wines: Honestly, they were all great. Normally I'm not an ice wine fan but the Cabernet Sauvignon ice wine was delicious. It was rosy in colour, well balanced and not too sweet.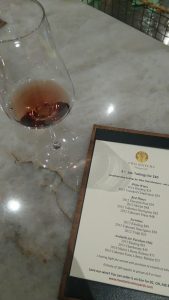 Atmosphere: The winery was beautiful and gigantic. It was tastefully decorated with a restaurant, a large tasting room and a vineyard you can walk through.
Liked Most: The grounds were absolutely beautiful. I loved travelling through the rows of vines.

Rating: 9/10 Two Sisters had some unbelievable wines. The tasters however were very small pours (about ½ ounce) and the woman serving us was not knowledgeable when it came to describing the wines. The only characteristics we managed to get about some of the wines was 'fruity' or "it's a red wine". Those descriptions left a little to be desired…
Back on the trail again we were glad we chose to ride from Niagara-On-The-Lake. The designated walking/cycling path made for a stress free ride. Other parts of the wine route are on busy and winding roads, which is a bit risky and not as enjoyable.
Our last vineyard of the day, we came to the heavily trafficked – Reif Estate Winery.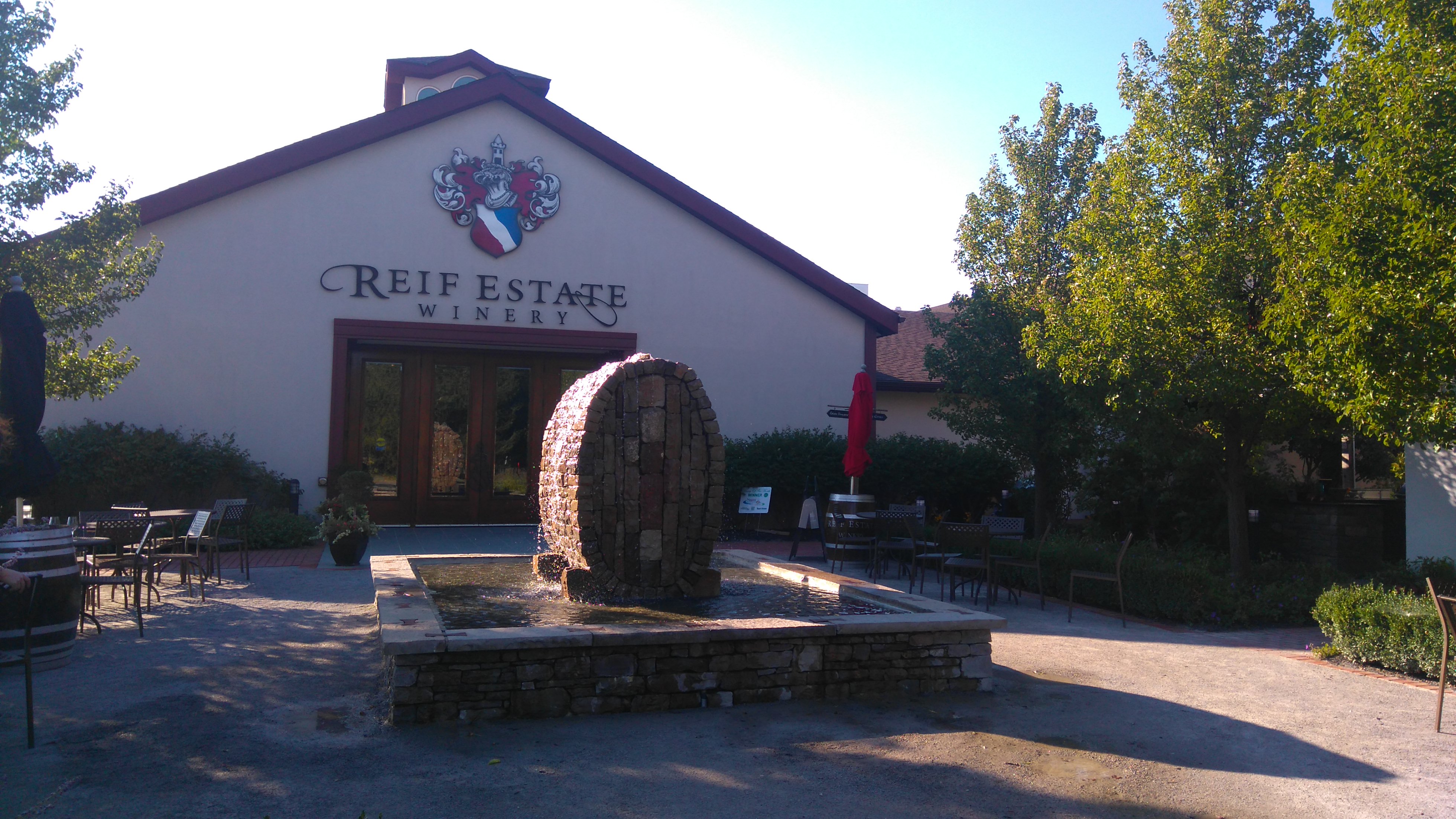 Location: 15608 Niagara Pkwy, Niagara-on-the-Lake, Ontario
Value: $5 for 3 large tastings – The best pours we had on our wine-venture.
Wines: A large selections of wines, we had many to choose from. The wines were decent but not great.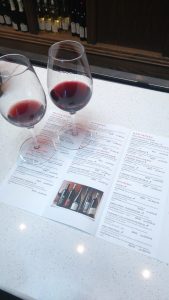 Favourite Wines: The Cabernet Franc was the most enjoyable. Heavy bodied with lots of dark fruit notes.
Atmosphere: A large yet cozy styled tasting room with a large bar. They even offer blind tastings if you're up to it!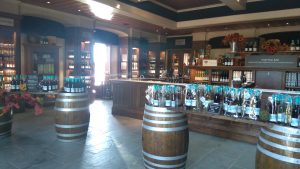 Liked Most: The pours and selection.
Rating: 7/10 Although I enjoyed my visit the wines were hit or miss. It also gets quite busy as many wine bus tours stop here. For the selection and value I still think it's worth a visit.
That sums up our day of wine tastings. Matt and I had a such a wonderful day exploring Niagara's wine route and we are shocked we hadn't done it before. There are so many vineyards to choose from that we definitely need to do another wine tour soon!
**The following day, we changed our tune and made quick a pit-stop at Oast House, a local brewery whose beers I had seen around Ontario but had not yet given a try. The brewery has a barn-style theme with unique beer and interior characteristics – the beer taps were made from old table legs!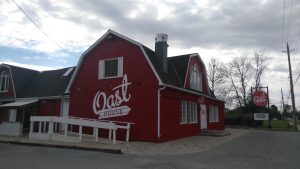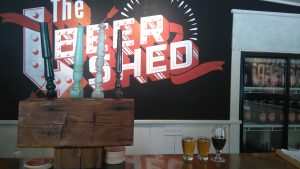 As for the beers, they were better than expected. The Barn Raiser Country Ale is the go-to. But we instead chose to try the Oost Indie Bier Pale Ale which went down extremely easily. The Local Hoption IPA was not overly hoppy and actually quite refreshing. We also sampled the Dunkel German Lager which was a darker beer with delicious chocolate and caramel notes, it happened to be my favourite.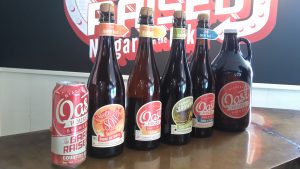 After this quick pit-stop we made our way back home to enjoy some of the bottles we purchased along our journey.