Top 10 Things To Do In New Orleans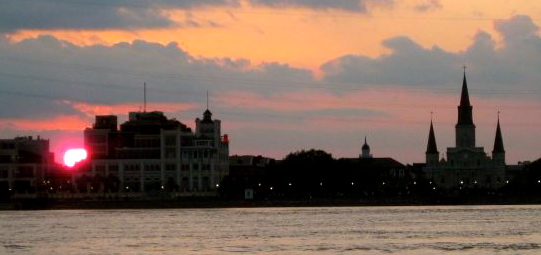 Some years back, before Matt and I began our extensive travels, we travelled down south to New Orleans… or N'awlins (or NOLA) as it's referred to there. The experience was new and exciting for us. Instantly, the lively and historic city resonated with us. We filled our days exploring the French Quarter and the Garden District. We were excited to hear New Orleans Jazz as we had recently been exploring the genre. Fortunately for us, we were very pleased with the musical acts we heard. Something we weren't too familiar with before our arrival was New Orleans food. It is safe to say that at the end of our trip we were N'awlins food connoisseurs!
New Orleans was so good to us that we made a return visit a few years later and discovered more about what to do in New Orleans.
My Top 10 list of things to do in New Orleans
10-
Bourbon Street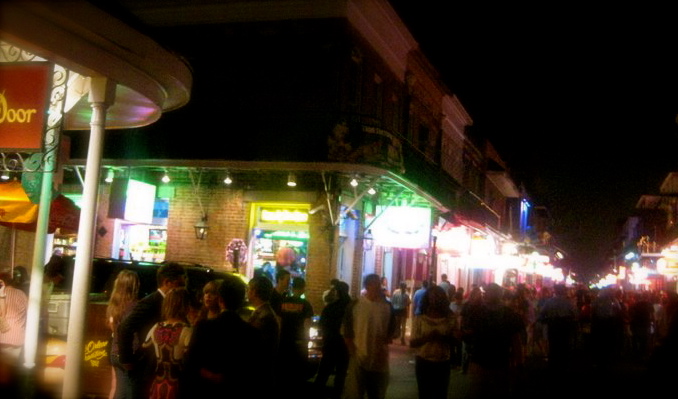 Oh, the notorious Bourbon Street. Most commonly know for Mardi Gras, to some this is the epitome of New Orleans. The party never stops on this street – you can sing, dance and drink the night away. Most people may think Bourbon Street is the go-to for live music. I would say they are wrong, unless you've travelled to New Orleans to hear your favourite karaoke songs at Cats Meow.  You can definitely hear music on this street but I can't assure you of its quality. All in all Bourbon Street is where you come to party. Period.
*Travel Tip: Due to its popularity amongst non-suspecting, half-drunk tourists be on alert for pickpockets – it happens a lot.
9-
French Market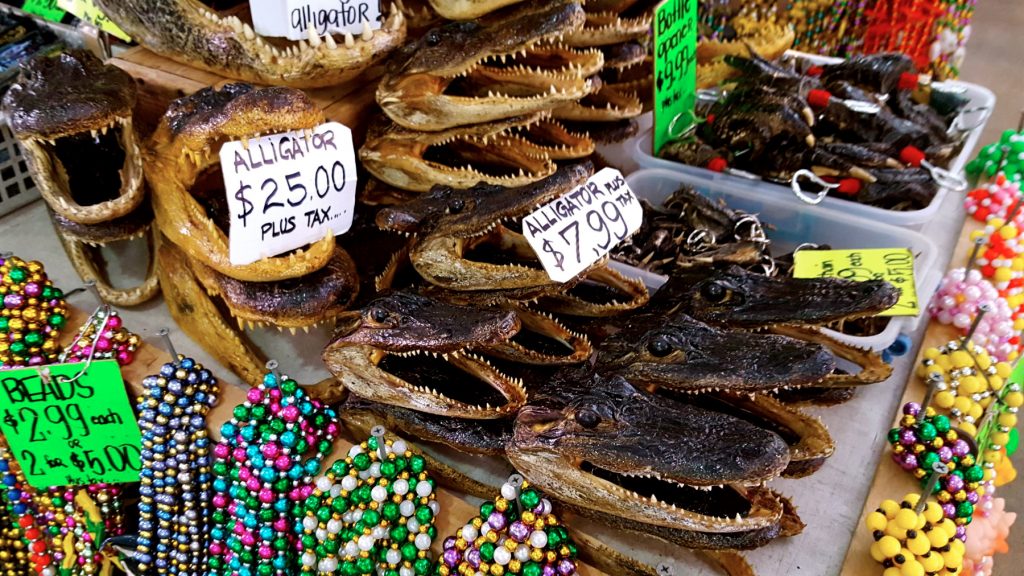 The French Market located on North Peters Street is a daily market that sells everything ranging from hot sauce to touristy trinkets, food and drinks, theatre masks and real gator heads. Yes, alligator heads and teeth – which I quickly steered away from. If you have some extra time and you're looking for a souvenir, this is the place to check out.
8-
Garden District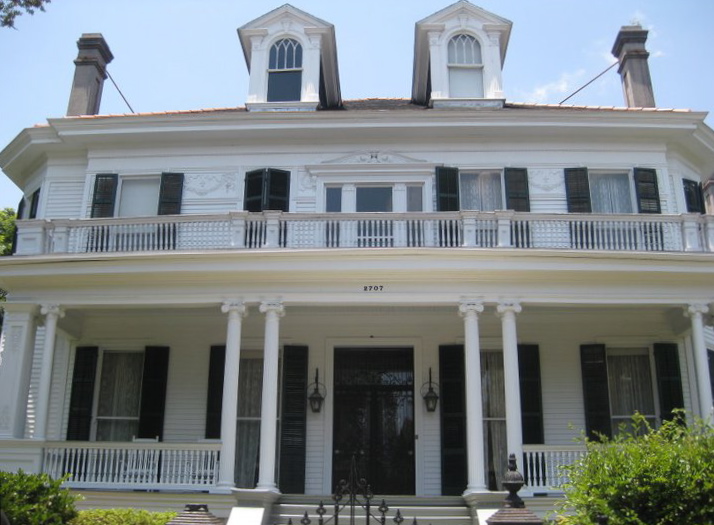 It was hard for me to leave the French Quarter, but luckily I didn't have to go far. The Garden District originally formed as a number of plantations. Later on, parts of the area were sold bit by bit until New Orleans annexed the area. Now, it is a quieter more local neighbourhood, which boasts some of the most beautiful homes and gardens in the city. To get there; board the St. Charles streetcar to Washington Ave. then feel free to explore from there. If you feel so inclined, you can also reserve free walking tours around this area.
7-
Steamboat Natchez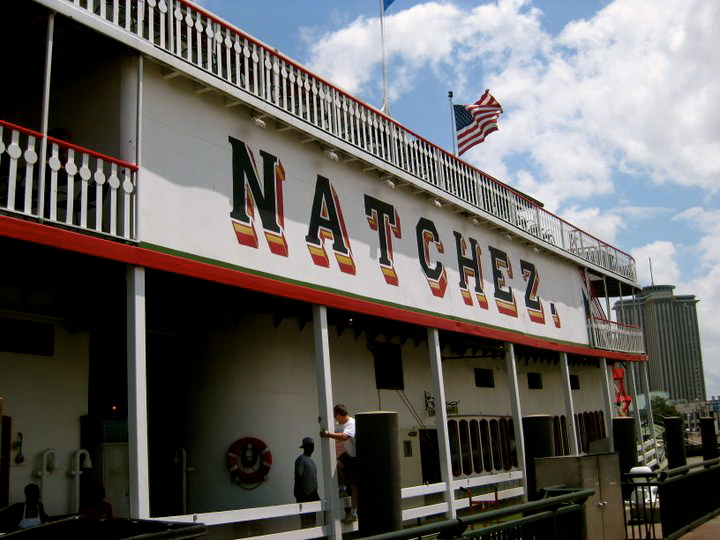 I normally try to stay clear from touristy options. The first time I went to New Orleans I took the free ferry across the Mississippi where surprisingly I didn't see much and the experience was nothing to write home about. On my second visit, I decided to swallow whatever pride I had as a tourist doing non-touristy things and take the steamboat after all. I'm glad I did. I thoroughly enjoyed cruising down the river as I viewed the additional surroundings and communities of New Orleans. On a nice day, it's worth doing.
6-
Graveyards
New Orleans is home to several historic graveyards. These graveyards are truly unique as tombs sit above ground due to New Orleans being situated below sea level. The cemeteries are uniquely beautiful and as long as you are respectful, there are no issues with visiting. In fact, the cemeteries are quite popular with tourists as The Queen of Voodoo – Marie Laveau is said to be buried in St. Louis Cemetery (several graffiti X's mark her unnamed tomb).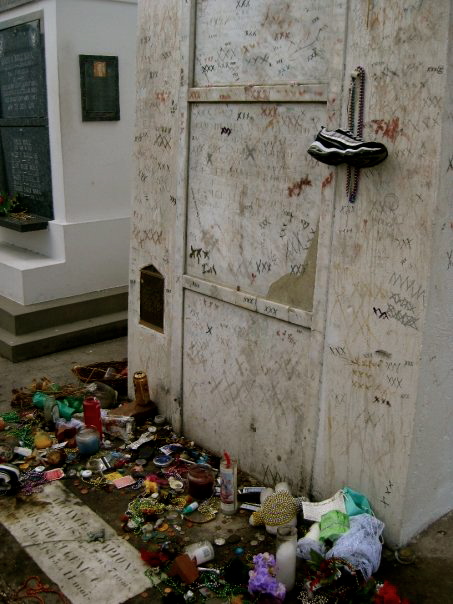 On the other side of town you'll find Lafayette cemetery which inspired some ideas for Anne Rice, THE vampire horror novelist. This same cemetery, which happens to be my personal favourite, has also been featured in many movies – one of the best being Double Jeopardy – I mean who doesn't love Ashley Judd?
5-
Jackson Sqaure/French Quarter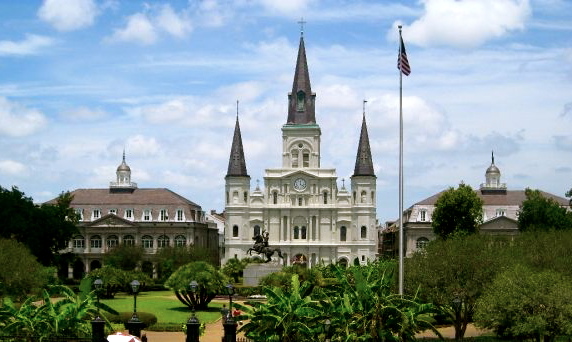 In my opinion, when visiting New Orleans the French Quarter is the place to be. This area is the oldest section of the city and hosts many historic homes, monuments and buildings such as St. Louis Cathedral located in Jackson Square. There are also many bars, restaurants, cafes and shops in the area. Be sure to set aside time to stroll through the neighbourhood and get acquainted!
4 –
Coffee and Donuts at Café Du Monde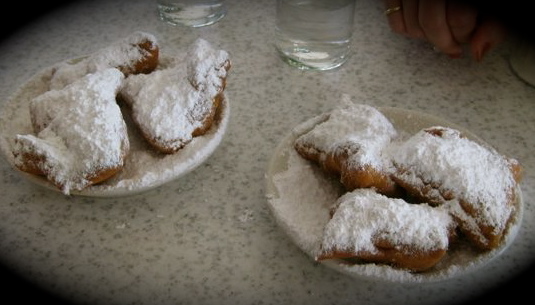 800 Decatur St
Café Du Monde is world-renowned for its blended coffee and fried squared donuts covered in icing sugar or beignets as they are more commonly known. I recently saw one of the café's in Osaka, Japan…but I'll take you back to N'awlins.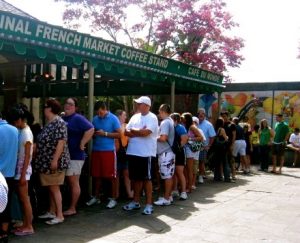 Café Du Monde originated in New Orleans as a small coffee stand in the French Market. The Creoles began blending coffee with chicory during the Civil War when there was a coffee shortage. Needless to say, the café has held on to this tradition and people can't seem to get enough. A line normally runs along the side of the café with people eagerly awaiting their very own chicory brew and sugar dusted beignets.
3 –
Eat, Eat and Eat Some More!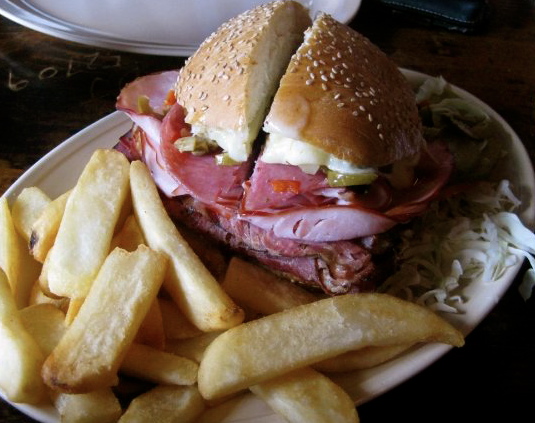 New Orleans food is some of the best in my opinion. It's rich, salty, deep-fried, spicy and definitely not for the health conscious. The food is so good my heart melts… or that may be the oil dripping from my chin. Some classic New Orleans dishes are gumbo, jambalaya, muffaletta, seafood and po' boys. New Orleans has amazing food and a lot of it. So do yourself a favour and EAT!
*Here are some of my favourite New Orleans restaurants when visiting the city:
Café Maspero  – 601 Decatur St, New Orleans
This is where you come for your muffaletta sandwich (pictured above) which is piled high with a million slices (slight exaggeration) of assorted deli meats, cheeses and a creole olive salad. It's a great lunch option and extremely filling! Matt and I always shared one order, which filled us both.
Coops – 1109 Decatur St, New Orleans
Somewhat of a dive bar, this central New Orleans joint is wallet friendly, has loads of character and serves up all the classics. Some of the best food I ate in New Orleans was served here!
NOLA – 534 St Louis St, New Orleans
If you're looking for a more upscale dining experience than the above, try NOLA. This restaurant is around the corner from Jackson Square and serves quality Louisiana dishes at a reasonable price. Not to mention the restaurant in owned by celebrity chef Emiril Lagasse – BAM!
Drago's Seafood Restaurant – (at Hilton New Orleans Riverside) 2 Poydras Street, New Orleans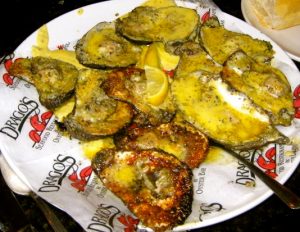 Normally the rule of thumb is to not to eat at your hotel. Luckily, we weren't staying at the Hilton and gave this place a try. I'll just give you two words – charbroiled oysters. Just go there, and order them. Unless you're allergic to shellfish, but even then it might be worth the risk.
2-
Frenchman Street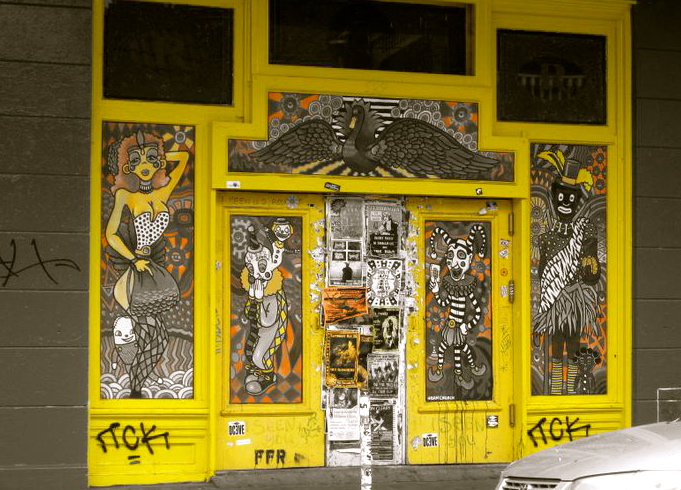 Alright, alright, so I bashed Bourbon Street a little for its over-the-top party scene, crowded bars and streets along with its lacklustre music scene, but I can make up for it!
Located slightly out of the French Quarter, Frenchman Street used to be NOLA's best kept secret but has since gained popularity with tourists to get away from the rowdiness of Bourbon Street. Here there are a slew of hip bars, craft beers, great cocktails and the musical talent is intoxicating.
1-
Weekend Jazz brunch at Commander's Palace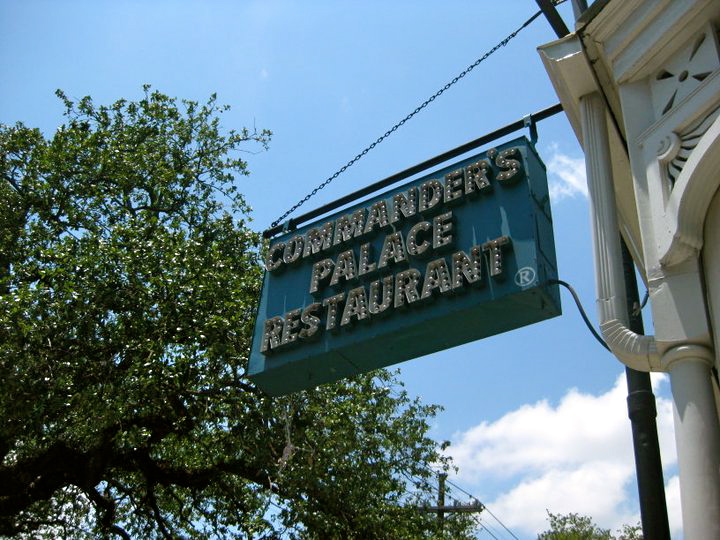 1403 Washington Avenue
Let's face it; New Orleans is renowned for its food and music scene so of course the #1 spot combines the two. With a southern menu and some New Orleans jazz, the weekend brunch is not to be missed. Food items are on the pricier side but there is exceptional value with the fixed brunch menu, complete with a Bloody Mary.
The soufflé is worth the price alone!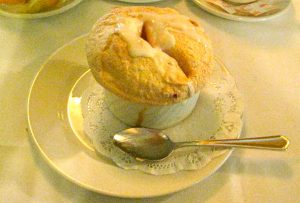 *If wanting to visit a cemetery, Lafayette in directly across the street.
So there you have it folks, my Top 10 List of things to do in New Orleans. Get out and have fun!
Happy travels,
Heather